26
Sep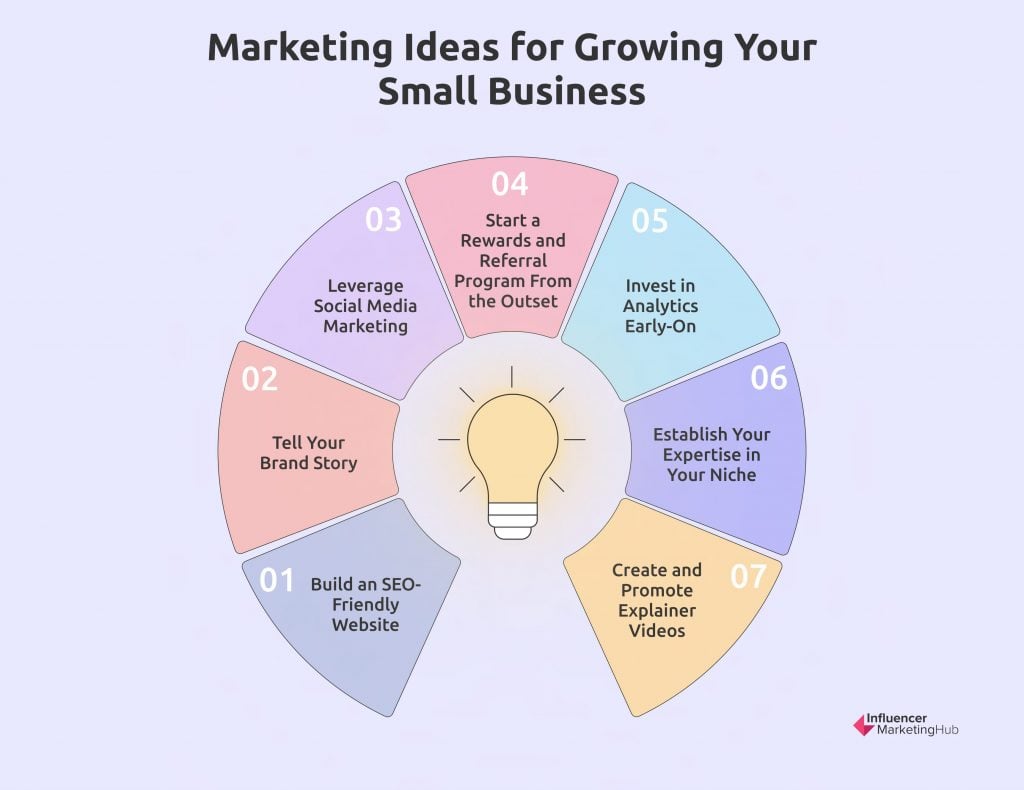 13 Cheap or Free Small Business Marketing Ideas in 2022
Elizabeth Kraus has more than a decade of first-hand experience building and growing a boutique digital marketing agency and double that in small and mid-size business marketing management. She provides expert answers to marketing questions related to branding, content marketing, web development, email, social media, and SEO.
Startups and small businesses on a budget can still promote themselves successfully with a little time and effort. We detail 13 cheap or totally free small business marketing ideas below to help you do just that, from free digital marketing tools and free advertising to events, referral marketing, and strategies to make your brand stand out. Read these small business marketing tips and find out to power your company to the next level.
These marketing ideas can be done for little-to-no-cost, but not without the investment of your time. Many of these tips can be outsourced on a project basis to professional freelancers on Fiverr, or for a more holistic (but still affordable) solution, check out Hibu.
Word of Mouth Advertising
Once you've laid the foundation, you can get your marketing strategies rolling. One of the most cost-effective small business marketing strategies is to tap into the voice of your customer by getting them to talk about their experience with your business. That means building a great product or service first and then delivering it in an amazing manner to your customers.
Encourage customers to talk about your small business on social and professional networks and to share their opinions. This will boost your chances of getting new customers in the door. Typically, people trust their friends and value their opinions. That is why it's critical to tap into your customers who are willing and able to share your excellent products/services with their tribes.
Content Marketing
If marketing is the engine that propels your business, content marketing is the gas in the tank. It's a fantastic way to bring you leads through search engines, but it also works well to educate your customers on best practices.
Content marketing is about creating interesting material that your audience is likely to engage with, be it text, video, or audio. It entails the creation of content for publishing on your homepage, blogs, product pages, landing pages, advertising channels, and social media. Content marketing allows you to show that you're a top expert in your field. This means creating fresh content based on your audience's biggest challenges, and curating content that is relevant to your visitors/readers .
Once you have created highly-relevant content, push it out where your audience is engaging, such as Linkedin, Twitter, Facebook , and Instagram. Your content distribution methods are the only way to harness the full potential of your content marketing strategy.
5. Invest in Analytics Early-On
Having a data-driven marketing strategy gives you an edge and makes your initiatives more effective. As a small business, you cannot afford to make mistakes and need to do things right the first time. That is where data and analytics can help you.
Social media analytics, for example, is available for free as most platforms have built-in analytics tools that can provide you with all essential information. Similarly, for your website, you can use Google Analytics to get insights into the performance of your different landing pages.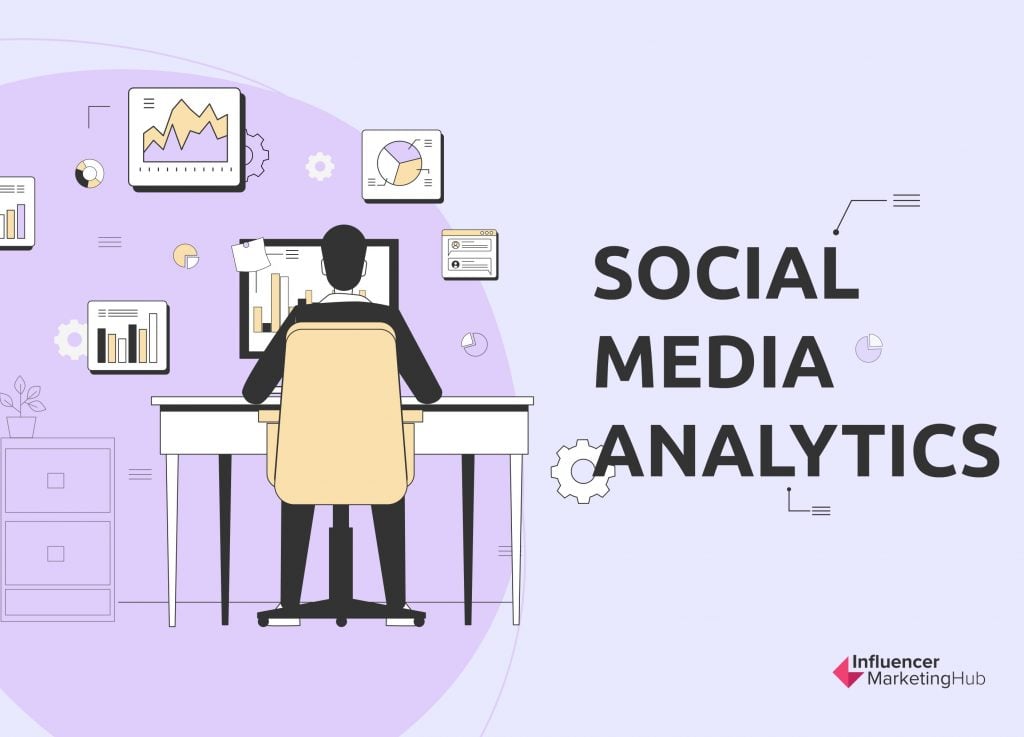 One thing that you should invest in is social media monitoring tools as they can help you track relevant conversations and respond to them. This is very important for small businesses as it is very important to respond to customer queries and resolve issues quickly. An established brand may still be able to live with a few negative reviews but for small businesses, it can be devastating.
7. Create and Promote Explainer Videos
Even the best of businesses with amazing products can struggle to gain that initial momentum and get people to learn about their brand. And, if you launch an innovative product, then it is even more difficult to make people understand what it is and how it can help them.
Take Panasonic's explainer video for its ES-SL33 shaver, for example. The product was innovative and had many advantages over regular razors. However, the brand could not have conveyed how it differs from other razors, if not for this explainer video.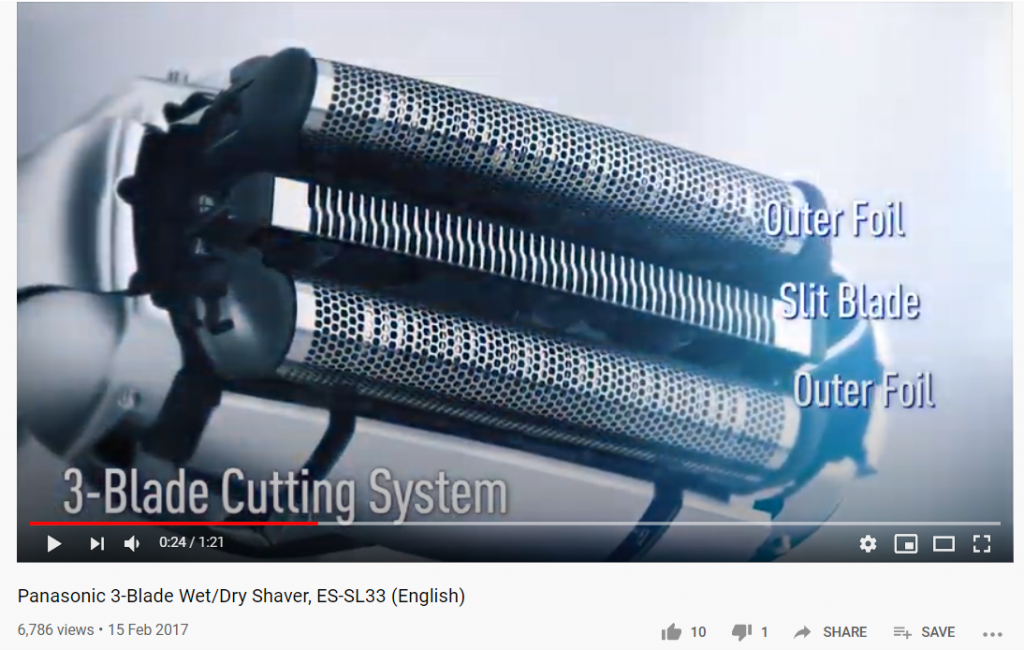 What Next?
If you have a small business and are struggling to meet your marketing goals, try the tactics mentioned in this post. These are tried-and-tested marketing techniques that can give you the push that you need to ace your marketing game.
Sources:
https://fitsmallbusiness.com/small-business-marketing-ideas/
https://www.benchmarkone.com/blog/essential-small-business-marketing-strategies/
https://influencermarketinghub.com/marketing-ideas-small-business/