19
Jul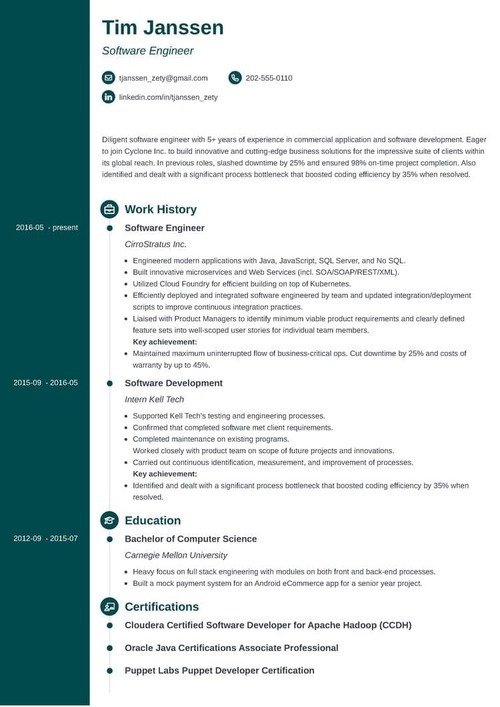 How to Write an Interview Thank You Email/Note
Begin with a professional or formal greeting (e.g. "Hello Susan," or "Dear Susan,")
Thank the interviewer and tell them that you appreciate their time spent during the job interview
Mention something specific you talked to them about in the interview, that you enjoyed learning about, so they know that this interview thank you note is written specifically for them
Reaffirm your interest in the position and tell the reader that you look forward to hearing about the next steps in the hiring process
Tell the interviewer that they should feel free to contact you if they need any additional information or have follow-up questions in the meantime
Optional: Include something to reaffirm that you're confident you can perform well in this role and explain why
If you interviewed with multiple people in a single day and want to thank them all, send a separate thank you note to each for a more personalized feel
If you went on a video or phone interview, you can ask for their contact details at the end of the conversation. Simply explain that it's for the purpose of following up and sending a thank you message.
4 Best Thank You Email Samples After an Interview
Later in the article, I'll cover the pros and cons of sending this via email versus a handwritten thank you letter/note. So if you're not sure which to send, make sure to read until the end.
Sample Interview Thank You Email/Note #1:
Hello ,
Thank you for taking the time to interview me . I enjoyed our conversation about and it was great learning about the position overall.
It sounds like an exciting opportunity and a role I could succeed and excel in. I'm looking forward to hearing any updates you can share, and don't hesitate to contact me if you have questions or concerns in the meantime.
Best regards,
This type of short message also makes an ideal thank you email to a recruiter or HR person after a phone interview or other first-round interview. At that stage, you don't need to be sending a lot of detail in your thank you letter; you simply want to give thanks and reaffirm your interest.
And modern companies don't want to see a ten-paragraph, formal thank you letter that takes ten minutes to read. In fact, it might make them want to hire you less because they'll doubt whether you're a fit for their company culture. That's why I recommend keeping your message short and genuine, like the sample above.
Even if it's a second- or third-round interview, this type of very short, concise thank-you email can still be effective. Here's an example of the type of message I'd personally send if I were job hunting right now:
Example Interview Thank You Email #2:
Hi Daniel,

Thank you for your time yesterday. I enjoyed the interview and it was interesting to hear about how the team is expanding and the new types of customers you're trying to attract.

I'm confident that I can take what I've learned at and step into your role and be successful, so I'm eager to hear your feedback when you have a chance.

Don't hesitate to contact me in the meantime if you have any questions or concerns.

Best regards,
Biron Clark
However, if you're in a more traditional or formal industry, or if you want to send a thank you note in the mail rather than email, one of the next two thank you note examples will be better.
Sample Interview Thank You Email/Letter #3:
Hello ,
Thank you for taking the time to speak with me about the position at . It was a pleasure talking with you, and I enjoyed learning more about the opportunity.
The information you shared about sounded particularly interesting.
I am confident that my skills will allow me to come in and succeed in this role, and it's a position I'd be excited to take on.
I'm looking forward to hearing from you about the next steps, and please don't hesitate to contact me if you need any additional information in the meantime.
Thank you again.
Best regards,
Note that at the end of the third paragraph, you could also add details about WHY you feel confident you'd succeed in this role. Doing this will make your thank you email more convincing to hiring managers.
Try to remind them of something you shared in the interview, like a piece of past experience, or a skill you have, that will prove to them you'll be able to come in and be successful in their role.
Sample Interview Thank You Email/Letter #4:
Dear ,
Thank you for taking the time to meet with me . I'm very excited about the opportunity to work at .
The role sounds exciting and is a position that I'm confident I'd excel in due to my prior experience in .
I look forward to hearing feedback as soon as you have any updates and would love to continue discussing the opportunity with you at that point.
Please don't hesitate to contact me if you need any additional information in the meantime. Thank you again, .
Best regards,
So if you like one, but feel it's not formal enough, you can make adjustments. However, in most modern industries, you should be careful not to sound too stiff/formal. Your note should sound genuine.
What would you say if you were standing there, thanking them in-person? Writing out a thank you note isn't much different! Most people write very differently than they talk, and that's usually a mistake in your job search because you end up sounding very robotic and unnatural.
What to Do Right After a Job Interview
Resist the urge to go straight to the pub. Of course, you should celebrate a bit, assuming all went smoothly. However, whether you feel you aced the interview or not, you should immediately look for an opportunity to write down some notes.
I know what you're thinking, "I just spent days stressing over this interview, and now you want me to spend more time thinking about!?" Yes, that's exactly right. But don't worry, it will be over soon enough.
While you interview it's a good idea to take notes on what the recruiter tells you; however, it's also easy to miss jotting something important down if you are focused on being responsive. So, when you finish an interview, whether you go home straight away or sit down somewhere else, take a moment to reflect on any important information mentioned during the interview, compare this with your notes, and write down anything you may have missed.
The reason behind is that you will capture information that may help you prepare for a second interview or to help you make a decision should you be offered a job. Salary information, job responsibilities, requested references/portfolios/work samples, and even the names of all of your interviewers are good to capture on paper for future reference.
Writing a Thank You Email After an Interview
Wondering when is the best time to send a thank you note after an interview? The short answer is three hours. You'll often hear of a 24-hour rule, but it doesn't make sense to put this off so long. At the same time, you don't want to seem pushy or desperate – sounds a lot like a first date, right?
The reasons for writing a thank you email after an interview are three-fold: first, to show courtesy and good manners; two, to leave one last reminder of why you are suited for the job; and three, to reiterate your interest.
As I mentioned during our conversation, I think that my (skills/experience in a given specialty) would be particularly valuable in contributing to your work on (area or project types).
This type of note assumes that you ARE interested in the position. Sometimes an interview will make you realize that a job isn't in fact suited to you. If this is the case, and you are sure that you will not accept a job offer, use the interview thank you email to politely state that you are no longer interested in the position.
Source:
https://careersidekick.com/thank-you-note-after-interview/
https://novoresume.com/career-blog/thank-you-email-after-interview
https://zety.com/blog/thank-you-email-after-an-interview